Nestled along Ohio River's bank, Wheeling is a historic West Virginia city. Locals take pride in the city's history, repurposing and restoring buildings while maintaining a sense of tradition. Wheeling was once the industrial epicenter of the USA as it was responsible for giving the country many of its beneficial products, from overalls to cut nails. Explore that history at landmark sites, bed-and-breakfast inns, marketplaces, and museums. Here are some of the most enjoyable things you can do in Wheeling, West Virginia.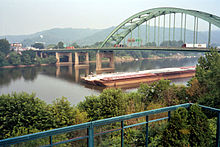 Step Back in History
Built in 1849, look to this bridge to transport you back to this city's past. The Wheeling Suspension Bridge is a heritage area that includes West Virginia Independence Hall. To learn about Wheeling's past and American decorative arts, take a trip to the Museums of Oglebay Institute. You can also visit the Eckhart House to taste the traditional tea served there. Visit the Grave Creek Mound to see one of the world's largest Adena burial mounds. While here, explore the Delf Norona Museum to learn about the historian behind this place
Entertaining Pursuits
The Capitol Theatre is a restored building that hosts Broadway concerts, shows, and other performances, as well as the Wheeling Symphony. Towngate Theatre and Cinema serves as both a venue for films and plays. You will find restaurants, antiques, shops, and art galleries. The open-air shopping area of Highlands features lots of entertainment and over 50 stores. The Good Zoo is a great place to watch kangaroos hopping around and you can also get a chance to feed the parrots.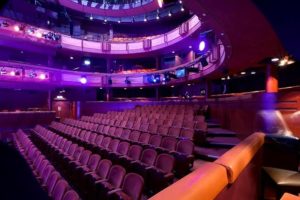 Outdoor Fun
Grand Vue Park's biking trails, low elements course, and dual zipline will keep visitors busy throughout the day. At Oglebay Resort's Environmental Center, walk the trail system, visit the butterfly and wildflower gardens, and enjoy hands-on exhibits. For more outdoor adventures, head to the Wheeling Park where you can play mini-golf, start a game of tennis, swim in the pool, or ice skate depending on the season. If you want to discover Wheeling's parks, streams, and rivers on your own, hike or bike the Heritage Trail System's repurposed railroad beds.
Wheeling Island
Wheeling Island is a place solely dedicated to recreational and entertainment activities. This place is a great place for non-stop entertainment and gaming action. With luxurious accommodations, casinos, table games, live entertainment, and the best slot games, Wheeling Island is a great place to escape the hustle and bustle of everyday life.